Leadership Development is Essential
I love traveling and picking up copies of Harvard Business Review and INC Magazine to read while flying. HBR provides tremendous case studies of so many topics that business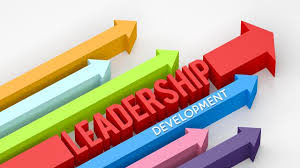 leaders can learn from and INC is great at providing those reads that are a little different. While I love both periodicals, INC seems to be the one that gets my juices flowing with creativity and thinking outside the box.
With a subject like Leadership Development
, it takes someone special to get the subject presented in a way that will leave the audience feeling like they heard something special. Simon Sinek is that type of person and clearly an outside the box thinker when it comes to leadership. In one article he "explores how leaders can inspire cooperation, trust and change." As the author of several books including "Start With Why" and his latest book is "Leaders Eat Last", Simon is that special speaker you don't want to miss.
To learn more about whats in a leader – read here.
If you're looking for a team to help your organization improve its leadership philosophy and practices, then contact us here to learn how we can help.
501 Broadway, NY, NY 10036
Phone: (646) 883-2927
Email: info@teamridgeback.com
Web: http://www.ridgebackbusinessservices.com/